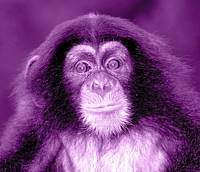 News
More gigs!
posted by Mike on 31st March 2003
Here's the gig news I promised. We're going to be playing at the Rising Sun pub, the most rock pub in Reading, on the 9th April. Don't know who's supporting us yet but we're headlining. It should be a good laugh, free to get in as well! Then we're playing on the Friday in Maidenhead. Rock and/or Roll. After that our next gig will be May 2nd when we are playing at the awesome Catapult Club in New Cross. Also playing that night are Spyna Workshop. More details on that one as we get them. It's all going to be on the gigs page as normal.
My new amp arrived over the weekend. It's sweet. It's given me a huge boost for playing and writing tunes because of the amazing sounds you can get out of it. It's the same as Nik's but mine is as yet unnamed.
Update!
posted by Mike on 27th March 2003
Sorry, no updates for a week. Very slack of me. There's a lot going on in the world of the Undermind. My new amp is being delivered tomorrow. I'm very excited. Pete's Winchester based side project The Limes have their first gig on Sunday at the Railway Tavern in Winchester. They are on first so go down and check them out. We'll have a couple more gigs to announce next week. One in London and one in Reading, we just need to confirm all the details before we put them on the site.
Sonic Undermovie finally available for download!
posted by Mike on 20th March 2003
We've managed to get some server space from those wonderful people at Counterglow so that we can host the video online for a limited period! Download it whilst it's hot. Full details in the video part of the downloads area.
Cellar Bar gig cancelled!
posted by Mike on 17th March 2003
Unfortunately the fever that Rob was coming down with in London has got worse over the last couple of days. There's no way he's going to be well enough to play in Bracknell tomorrow so we've had to cancel the gig. I'm going to try and get in touch with everyone I knew who was coming but if you know someone who was coming down can you tell them? It should still be a good night down there so you can still go along and see Loki and Dropzone. We're sorry about the short notice, we were really looking forward to it but it really can't be helped. Get well soon Rob!
King's Head report
posted by Mike on 16th March 2003
It was a fantastic night at the King's Head last night. Thanks to everyone who came. If you happen to be the girls who bought our CD I didn't manage to get your e-mail addresses in the end, please e-mail us distorted@loudmedicine.net and we'll put you on the mailing list.
For those that weren't there, the drums broke, the singer broke, the drummer is half dead with a fever. We played probably our best gig so far.
We've got a lot of great photos and a video of the night. We'll get the pictures up on the site soon I hope, the video is so good we might have to replace the Bar Oz sections of our rockumentary before we upload it. Not sure yet, we'll keep you in formed. Next gig is Tuesday at the Cellar Bar in Bracknell.
Wait ages for a gig...
posted by Mike on 10th March 2003
And then two come along at once. Sonic Undermind play twice in the next seven days, first on Saturday at the King's Head in Fulham, then on Tuesday at the Cellar Bar in South Hill Park, Bracknell. There is plenty more information about how to get to them entry prices and stage times in the gigs section as you would expect.
Mike has also ordered himself a brand spanking new amplifier. It's a Yamaha DG130H, like Nikhil's. He's also getting a new Marshall 4x12 and a Behringer MIDI footswitcher. We really hope it comes in time for us to use it at the next two gigs.
The Band
posted by Mike on 5th March 2003
The two remaining band members' individual biography pages are now up. Pete and Nikhil. We are also in the process of getting the rockumentary hosted. We've got it all in digital format and it's getting uploaded to a server. We just need to work out how to get it streaming and then you will all be able to watch it. You can still see the stills on the video page. Enjoy the chimp.
King's Head Flyer
posted by Mike on 4th March 2003
At long last I've got the flyer for the King's Head gig online. The night is called Club Cavort, we're playing with Clear and Munkster and we'll be on at 9:30pm. More information in the gigs section as usual. Or if you are feeling lazy click here to open the flyer so you can print it. Before that Left Side Brain who we've played with a couple of times now are playing at the King's Head this thursday, more information on their website. I'll be going along to that so if any of you can make it down I'll see you there. I'll also have some flyers then if you want to get one from me then.
News Archives